Career Guidance and Counselling Cell
The College has always worked for the welfare of its students. Every academic year, students are given grooming sessions to channelize their abilities, skills, career needs, and goals by internal and external expertise. We intend to inspire students towards further study and enable them to take appropriate decisions whenever choices are open to them.
These years' the Career Guidance and Placement Cell witnessed a very positive walk in from different sectors. Many companies and institutes visited and interacted with our students. It was a refreshing experience for the students as these classes by professionals from various fields opened to a new world of possibilities and opportunities. We take great pride in our students who have been placed in various companies and thank recruiters for having shown special interest in our college.
To name a few reputed companies, we have received placement offers are
Indian Air Force
Indian Army Recruitment Cell
District Employability Centre
Goan institute International Consociation of education Pvt. ltd
ICICI bank
Chanakya IAS Academy
Eurekha Forbes
Avion Aviation
Limewire Technologies
CadPoint, Campus Abroad
Reliant Group
Staff Coordinator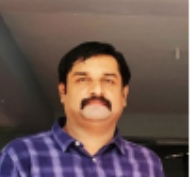 Dr.Anand K
Assistant Professor, PG & Research Department of Commerce
9446447258
Members
1.Dr. Mahesh M M, Assistant Professor of Psychology
2.Sri. Sajeev Krishnan, Assistant Professor of Computer Science
3.Smt. Priya Ravinath, Assistant Professor of of English
4.Sri. Kumaresan K, Assistant Professor of Computer Science
5.Smt.Sangeetha P G, Assistant Professor of Economics
Gallery
Counseling sessions