Jeevani : Centre for student well-being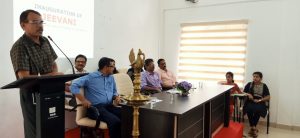 Jeevani- College mental health awareness programme
 'Jeevani- College Mental Health Awareness programme' is a new venture introduced by Kerala Collegiate Education Department. The programme aims to address the mental health issues and to enhance the psychological wellbeing of students through individual counseling sessions, training classes and workshops.
The Jeevani Centre of Sri. C Achutha Menon Govt. College Kuttanellur was inaugurated by Prof. (Dr) K Manikandan (Department of Psychology, University of Calicut) on 26th August, 2019. A separate room was allocated for counseling the students at Science Block and the Service of a Psychology Apprentice is available during college time
Staff Coordinator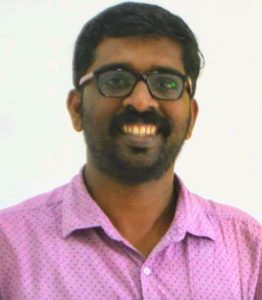 Dr.Mahesh M M
Assistant Professor, Psychology
Mobile: 8105752341
Activities of Jeevani
Jeevani Centre successfully completed its first year in the College. Though initial response to the Jeevani Programme among students and teachers were cold, through continuous activities and publicity, Jeevani could make its own place among all. Due to some internal reasons such as postponed Union Election, Departmental Fests, NCC & NSS camps,  some activities of the Jeevani centre was disrupted and faced difficulty to maintain follow-up dates.
Students from different departments approached Jeevani counselor for sharing their problems and concerns and also to seek guidance in dealing with the same.
Number of new cases- 18
Number of follow-up- 14
Number of cases on crisis management- 5
Number of cases on anxiety management- 6
Number of cases on substance abuse- 1
Number of cases on Bipolar personality disorder- 1
Number of cases on Depression- 2
number of cases on studies related issues- 3
Sessions on different topics were conducted to different department students by the Jeevani counselor. Topics were; exam anxiety and management, behavioural issues among college students and management, impression management techniques, importance of psychological help seeking and objectives of Jeevani centre, different careers in psychology.
A special session for the 3rd year English students was taken by the Jeevani Counsellor after the death of a student of the same class in order to help others to cope up with the situation.
A session on 'Women and Mental Health' was taken by the Jeevani Counsellor on 9th March, 2020 as part of the Woman's Day programme conducted by Women Cell of the college.
Apart from counselling and class taking , Jeevani counsellor could make an effective interaction among students and teachers. Many students visited Jeevani centre individually or by group to know more about Jeevani Activities.
Many teachers approached Jeevani counsellor for suggestions in conducting programmes and also  in handling students of deviant behaviour.
Initiative on 'Drug- Free Campus'
Jeevani center has initiated a 'Drug- free Campus' campaign in the college in association with Anti-Narcotic Cell, Students' Union, NSS, NCC, and Palliative Care Unit of the college. A Squad including student as well as staff representatives was formed and conducted meeting to discuss on various activities to eliminate drug abuse and creating awareness. Campaign was initiated and  activities will continue from the very beginning of next academic year.
'Sante Mentale'-Mental Health day Programmes
Students of Psychology Department organised a Mental Health day programme under the supervision of Jeevani center on 23 & 24th October, 2019. The theme of mental health day of 2019 was 'Suicide Prevention'.  Various programmes like poster making, flashmob, best acting, Quiz competition, etc were conducted based on the theme. All the students participated actively in the programmes. Principal in-charge of the college, Dr. E Murali inaugurated the two-day celebration, "Sante Mentale". During the inaugural ceremony, a Mental health day pledge on suicide prevention was also taken by the students.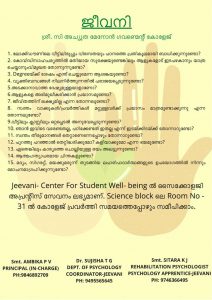 Activities
2020-21